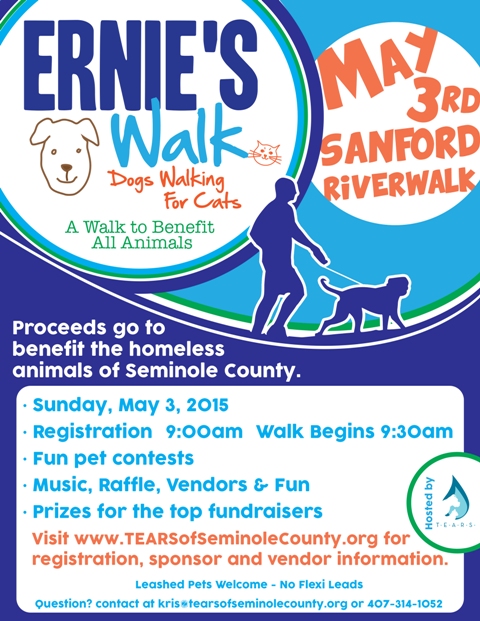 1st Annual Ernie's Walk
 A Dog Walk to Benefit ALL Animals! 
On May 3rd, LVC will be participating in Ernie's Walk. This event will be held at 9 am on the scenic Downtown Sanford River Walk with a morning filled with music, activities, raffles, fun contests, vendors, and prizes for the top fundraisers. Afterwards, stroll down First Street and enjoy the St. Johns River Festival of the Arts. You can register to walk with your dog and/or you can take a look at LVC's team here  http://tearsofseminolecounty.org/meet-our-walkers/  and sponsor one of us to do the walk for you. What better way to spend a day than with fellow animal lovers!
​