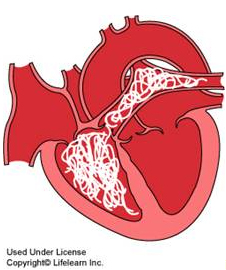 We have received notice that the only medication available to treat heartworm infections in dogs (melarsomine dihydrochloride) is in critically short supply.  So short, that the FDA has given a rare exception to allow limited quantities of melarsomine to be imported from Europe.   Even with these imports, there will not be enough medication to treat all who are in need.

In Seminole county alone, there have been 92 new cases of heartworm infection reported so far this year.  If we add in Orange and Volusia counties, the number of new infections is 367.  These stats are undoubtedly low, since only a fraction of cases are reported.

We are sharing this information to remind you that heartworms are preventable.  A safe, effective, and affordable medication administered once every 30 days can ensure that your dog will never be concerned with the need for treatment.

If your dog already receives Sentinel Spectrum monthly, please do not miss doses or allow your prescription to lapse.  If your dog is not on Sentinel Spectrum or another of the available monthly preventatives, we urge you to contact us immediately for testing.

Please do not ignore this critical situation.  If you allow your dog to become infected with heartworms, we may have limited options.  An ounce of prevention is now priceless if no cure is available.

As for cats, who can become infected with heartworms, there is no treatment!  Prevention is the only option we have.  Your cat needs your attention too!

For more information on heartworm disease, please call us or visit petsandparasites.org.