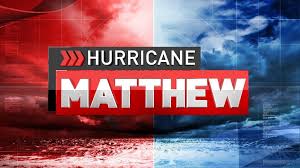 Hurricane Matthew Preparedness Plan – As of 2 pm on Wednesday, we've decided to close LVC on Thursday the 6th at 6pm instead of our regular 8pm. We plan to re-open as usual on Friday the 7th at 7:30 am.
We will have fewer team members than normal, but we will be here to assist you in your needs.
Should our plan change, we will keep you updated via Facebook.
Please keep the phone number for the emergency clinic (407-644-4449) easily accessible and visible on your pet's emergency kit.