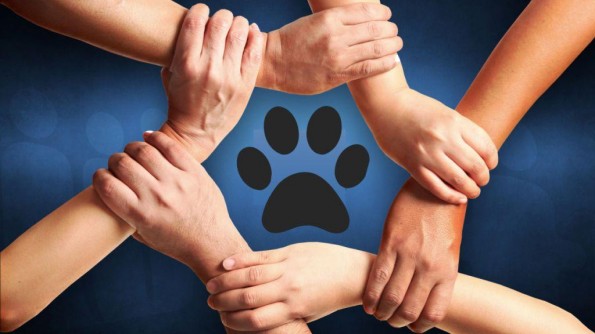 Matthew has passed and I sincerely hope you suffered minimal damage and inconvenience during and after the storm.  Judging by our experiences in 2004, this storm could have been much, much worse.
No one knows a job like those who do it; the details and effort that go into every little task.  In the aftermath of Matthew, I am inspired to give you a brief insight into ours.
At all times, be it weekdays, weekends, holidays, or inclement weather, we have many pets in the Clinic that require attention.  These are your family members that must be fed, walked, medicated, and loved while in our care.  Even with the Clinic closed for safety reasons and despite the wind, the rain, the curfew, and the danger of venturing into the storm, my team did their job.
A very special thank you is due to Kristy, Leah, and Breea who volunteered to brave a hurricane in order to take care of your pets.  Equally admirable are those on my team who announced themselves willing to do the same, which is to say… all of them.
I am very proud of our performance during the storm and humbled to work with such a dedicated group of individuals who truly love the animals and their families that we serve.  Thank you to you all.
 Rick Marrinson, DVM