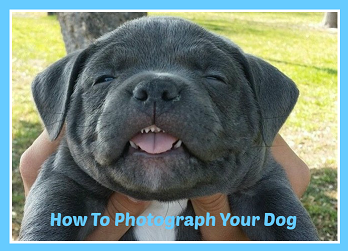 For all of you that told us you had a really hard time taking pictures of your pet in a costume, here are our tips for pet photography.
How To Photograph A Dog
Remove your brand new camera from the box.
Remove box from dogs mouth and throw in the trash.
Remove dog from trash and wipe off coffee grounds from his nose.
Choose a suitable background for the photo.
Mount camera on tripod and focus.
Remove dirty socks from dog's mouth.
Place dog in the spot and return to the camera.
Forget about spot and crawl after the dog on knees.
Focus camera with one hand and fend off dog with the other hand.
Get a tissue and clean nose prints from the lens.
Put cat outside and put Neosporin on the scratch on dog's nose.
Put magazines back on coffee table.
Try to get dog's attention by squeaking toy over your head.
Replace your glasses and check camera for damage.
Jump up on time to grab dog by the scruff of the neck and say: "No, outside!! No, outside!!"
Call spouse to clean up the mess.
No matter the results, we will love to see the pictures you manage to take!