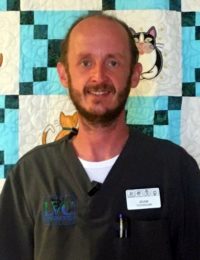 "I believe animals are a pivotal part of our lives and a reflection of ourselves."
I am originally from Wisconsin but I have been in Florida for 19 years. I have been in the animal industry since 2010, and love every kind of animal. I have worked with small animals, large animals, and exotics.
In my free time I love spending time with my family and our pets. We have several pigs, 30 chickens, dogs, cats, a macaw, a conure, and a bearded dragon.
I have been with LVC since January 2020. I love being a part of a team where we all have a common passion for animals and look forward to continuing my career as a Veterinary Technician here at LVC.